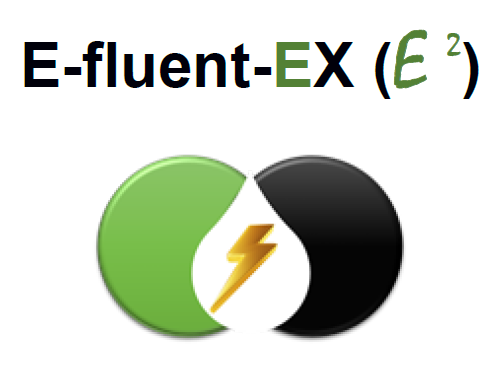 Name: Research on the Use of Biowaste in Extremadura: Sustainable Source of Renewable Energy, Mobility and Bioproducts (E-FLUENT-EX).
Duration: 18 months.
Applicant company: FCC Aqualia
Participating companies:
Phi 4 Technology S.L
Extremadura Verde S.L
DISAIM Ingeniería S.L
Senergy Products and Services S.L
Research Center:
National Agrifood Technology Center Extremadura (CTAEX)
University of Extremadura (UEX)
Autonomous University of Madrid Foundation (FUAM)
Funded by: European Regional Development Fund.
Objectives:
The general objective of the project is to research on the concept of eco-efficient biofactories, as production centers for new bioproducts, renewable energy sources and their storage with disruptive systems, in addition to promoting sustainable mobility with green biofuels, taking advantage of the bio-waste generated in Extremadura. Thus, the general objectives of the E-fluent-EX project are:
Promote the circular economy, transforming waste into high added value resources.
To increase the competitiveness of the participating companies and the sectors to which they belong.
Generate and store renewable energy in a distributed manner.
Promote energy efficiency and renewable energy consumption.
To reduce greenhouse gas emissions associated with current waste management and the use of fossil fuels as a source of energy.
To achieve this objective, it is necessary to develop different activities, with the following particular technical-scientific objectives:
Analysis of the parameters and energy consumption patterns of the E2 biofactory.
Obtaining biofuel (biomethane) from biowaste (agro-food industry and sewage sludge), by means of a disruptive cleaning process based on green sorbents (ionic liquids).
To obtain renewable H2 from:

Biogas, by reforming with new generation catalysts synthesized from biosolids.
Ammonium-rich waste streams, by means of a concentration and catalytic transformation process.

The quality of H2 will be analyzed for its use as vehicle fuel and energy vector to obtain electricity using fuel cells.
Design of a solar system that allows a sustainable and safe management of the biosolids resulting from the co-digestion process, through drying and sanitization.
Obtain high quality biochar by thermochemical processes from the digestate resulting from the anaerobic co-digestion process.
Development and integration of an energy storage device, according to the required capacity and environmental conditions of the E2 biofactory.
Validation of the use of dried and sanitized digestate and biochar as fuel in biomass boilers and other environmental applications (soil remediation).