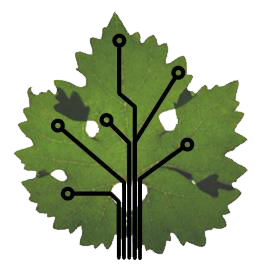 Call: AEI-2017
Title: "Wine Industry Digitized as a tractor of an Agrifood Industry in Extremadura 4.0 more flexible, efficient, sustainable and competitive" – VIDI 4.0.
Duration: 9 months.
Consortium.
Coordinate:
Asociación Cluster de la Energía de Extremadura.
Partner:
Gabinete de Gestión Integral de Recursos, S.L. (Gestiona Global).
Biothermia, S.L.
Senergy Products and Services, S.L.
Fundación FUNDECYT Parque Científico y Tecnológico de Extremadura
Description:
The project VIDI 4.0 "Wine Industry Digitized as a tractor of an Agrifood Industry in Extremadura 4.0 more flexible, efficient, sustainable and competitive" aims to investigate how the digitization of the wine industry can contribute not only to increase its efficiency, sustainability and competitiveness, but also to implement flexible production techniques.
It is an integrated project, covering objectives of the previously identified sectors, in particular in the following aspects:
To investigate the production process in wine industry from an energetic and generated waste point of view.
To investigate the network of sensors and embedded systems that allow the design and development of an innovative system of digitalization of the most significant non-intrusive processes.
To investigate the processing of recorded data to optimize the size of the stored data and apply the necessary intelligent process to obtain useful information.
To investigate how this knowledge can be used to implement flexible manufacturing techniques and production assistance.
To investigate the environmental impact and generated wasted during the production process and how they can be evaluated, reducing their impact on the environment.
General objective:
Detailed analysis of the selected production processes in the wine industry chosen for the demonstration project, characterizing them energetically and promoting new models of energy management in the wine sector that allow a more flexible production process, with greater efficiency of resources and more competitive.
Opportunities of the project and advantages:
Example demonstrating the commitment of the Extremadura Wine Industry to improve its competitiveness through a greater knowledge of its production process from the point of view of its energy performance and environmental impact (via generation of waste).
Unique opportunity to position Extremadura and its wine industry at the center of Industrial Digitalization, turning it into a tractor of the Agroalimentary Industry 4.0 in Extremadura, more FLEXIBLE, efficient, sustainable and competitive.
Unique opportunity for the participating companies to test an innovative product, which will be further perfected for its mass marketing to the viniculture sector, and adapted later for its implementation in other industries. New business model.
For the Cluster, as a coordinator, this project is an example of business cooperation and co-creation of products and services around the companies associated with the Extremadura Energy Cluster, as well as demonstrating the advantages of the application of energy efficiency in the agri-food environment.